Animal Health Clinic of Wheeling
Dedicated to your pet.
Welcome to the Animal Health Clinic of Wheeling.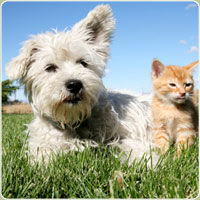 Dr. Vladimir Shapiro, DVM
145 S Milwaukee Ave
Wheeling, IL 60090
Phone (847)459-0909
Fax (847)459-9944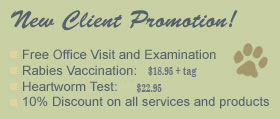 New Client Promotion:
Free Office Visit and Examination
Rabies Vaccination: 18.95 + tag
Heartworm Test: 22.95
10% Discount on all services and products
Did you know? Cat owners are more likely to have university degrees than dog owners. This is because degree holders work long hours, which limits the time they have available for pet care, and cats need less than dogs.

© Pet Assure Corp., the pet insurance alternative